Ediciones Vigía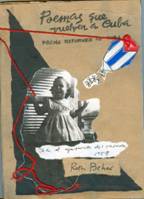 The Ediciones Vigía started in Matanzas, Cuba around late 1984 with musicians, writers, and composers. La Casa del Escritor provided a space where a group of volunteers started publishing limited editions of books under the name Ediciones Vigía in 1985.
Bookmaking at Vigía involves everyone with editors contributing to the process as much as everyone else. They laminate, cover, cut, tie, glue, and write to make their handcrafted books. Vigía prides itself in its books. In the words of Charo Guerra, one of the founders, they are "literary gold with a dose of human imperfection." The covers and casings themselves are works of art, giving each book its own personality.
The Department of Special Collections is in the process of acquiring a complete collection of Ediciones Vigía. The collection also includes the Colección de la Aurora, 12 items published monthly between June 2000 and July 2001 under the direction of Alfredo Zaldívar and Gisela Baranda in Madrid. While these works were produced with higher quality products, the Vigía esthetic is clearly evident.