Highlights from the Oliverio Girondo Collection
Veinte poemas
Cover of the 1922 edition of Veinte poemas para ser leídos en el tranvía.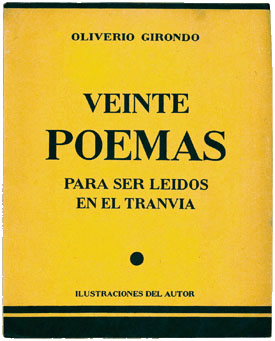 One of the poems in Veinte poemas with accompanying illustration by Girondo.
Remainder of poem on page following the above illustration:
... Un cencerro de llaves impregna la penumbra de un pesado olor a sacristía. Al persignarse revive en una vieja un ancestral orangután.
Y mientras, frente al altar mayor, a las mujeres se les licua el sexo contemplando un crucifijo que sangra por sus sesenta y seis costillas, el cura mastica una plegaria como un pedazo de "chewing gum".
In 1925 Girondo published a pocket-sized edition of Veinte poemas para ser leidos en el tranvia. The illustration below shows the relative sizes of the two editions.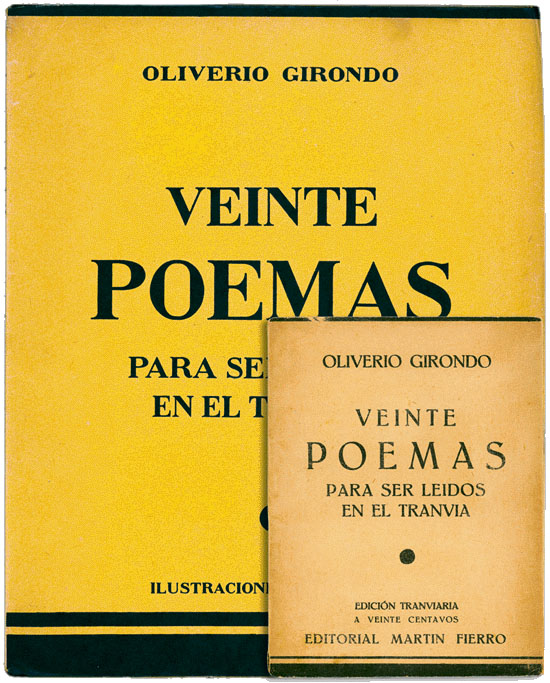 ---
Calcomanias
The front and back covers of the 1925 edition of Calcomanias.
An inscription from Girondo to M. H. Galván.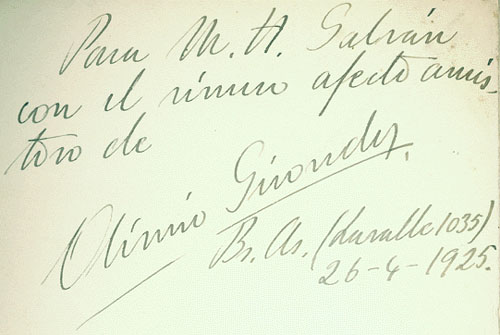 ---
Espantapájaros
Cover of and introductory poem from Espantapájaros.
---
Topatumba
Topatumba is an illustrated poem published in 1958. Our copy is a limited edition with drawings by and the signature of artist Enrique Molina.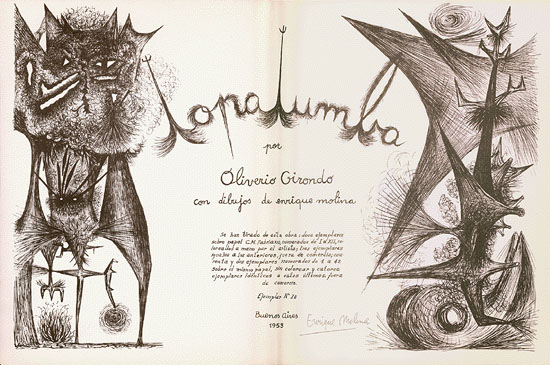 Title page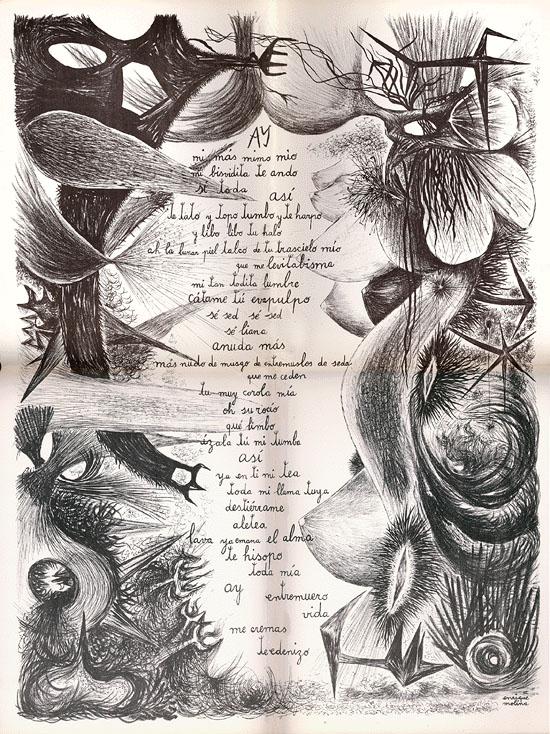 The poem itself, displayed as folios are opened.