The Southern Cone Literature Collection
Thanks to the O'Grady Collection, the Department of Special Collections possesses a substantial collection of works by 20th-century writers from the Southern Cone nations of Argentina, Chile, Paraguay and Uruguay. The purpose of the collection is to document the literary development of the region through the comprehensive acquisition of works published by influential writers, emphasizing first and rare editions.
Writers currently represented in the collection include:
Benedetti, Mario
Fernandez, Macedonio
Lugones, Leopoldo
Mujica Lainez, Manuel
Onetti, Juan Carlos
Writers to be added in the future include:
Arlt, Roberto
Mistral, Gabriela (Lucila Godoy Alcayaga)
Neruda, Pablo
Ocampo, Victoria
Roa Bastos, Augusto Antonio
In addition to works by individual writers, the Southern Cone Literature collection includes runs of major literary journals, notably Martín Fierro, Proa, Sur, and Sintesis. Issues from nearly two hundred popular magazine titles such as El Hogar that feature pieces by or about Jorge Luis Borges are also found in the collection.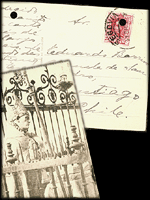 The Department of Special Collections also possesses a wealth of Southern Cone literary manuscript materials, many from the O'Grady Collection. The following major authors are represented:
Bioy Casares, Adolfo
Girondo, Oliverio
Ocampo, Silvina
The Southern Cone Literary Manuscripts Collection also contains correspondence and other material relating to other literary figures. Much of this additional material is contained in collections of letters addressed to prominent figures, such as Ulyses Petit de Murat.
A brief finding aid in Word format is presently available for download. A more detailed catalog of most of the collection is also available.